published books and programs
the parentsmart book series
Penny Shore published and distributed a high-quality line of educational print products on early years parenting. Ms. Shore founded the company, the Parent Kit Corporation, developed a line of multimedia parenting education products, and built a management team to take the products to corporate, professional and consumer markets in the US and Canada. The parenting products developed by Ms. Shore, which included The Parent Kit and The ParentSmart Book Series, received wide acclaim from corporate and government clients, professional organizations in the parenting field and from leading consumer publications. She is co-author of the "ParentSmart" book series and was the media spokesperson for these products.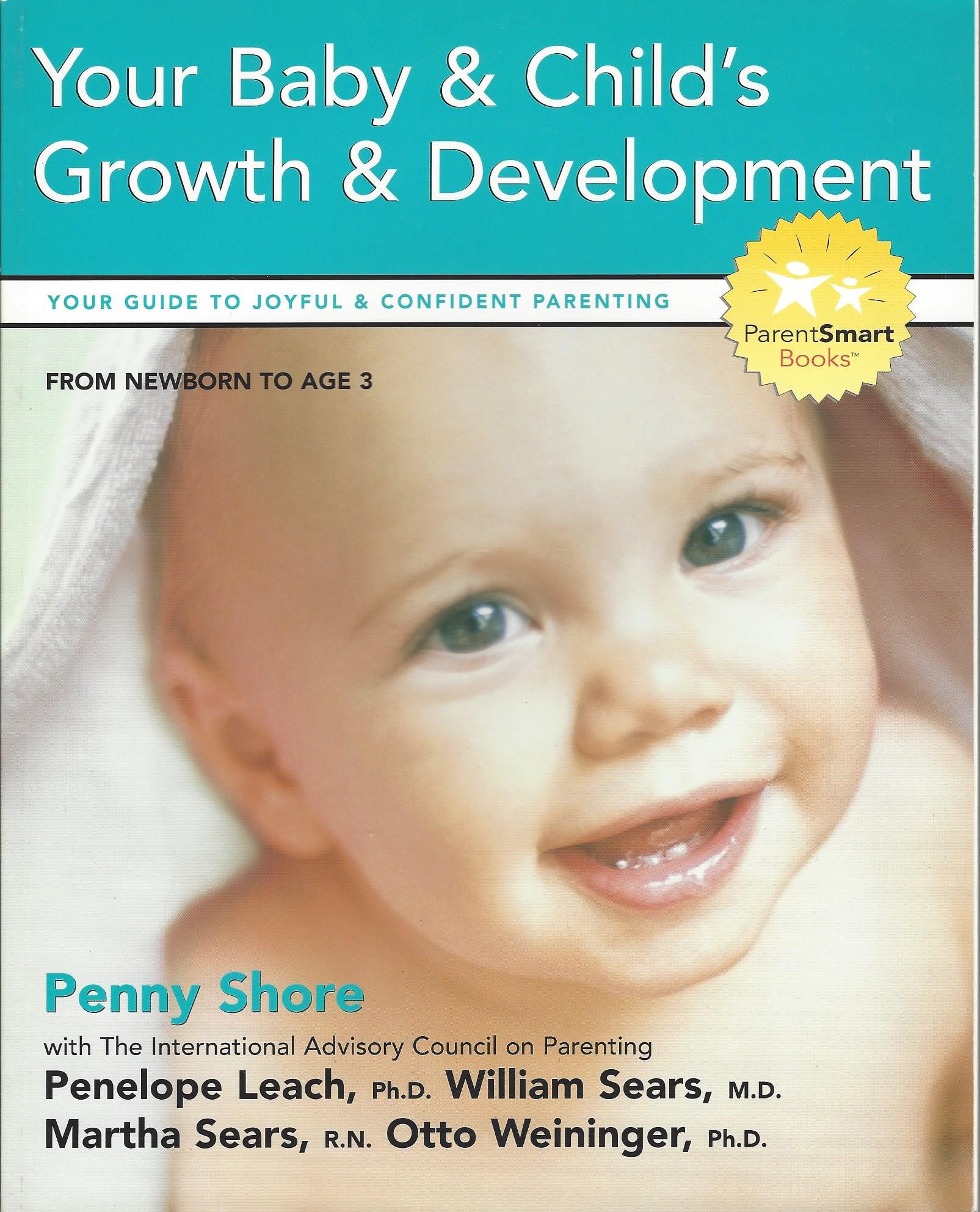 Your Baby & Child's Growth & Development
By Penny Shore with William Sears, M.D.
Medical Emergencies & Childhood Illnesses
By Penny Shore with William Sears, M.D.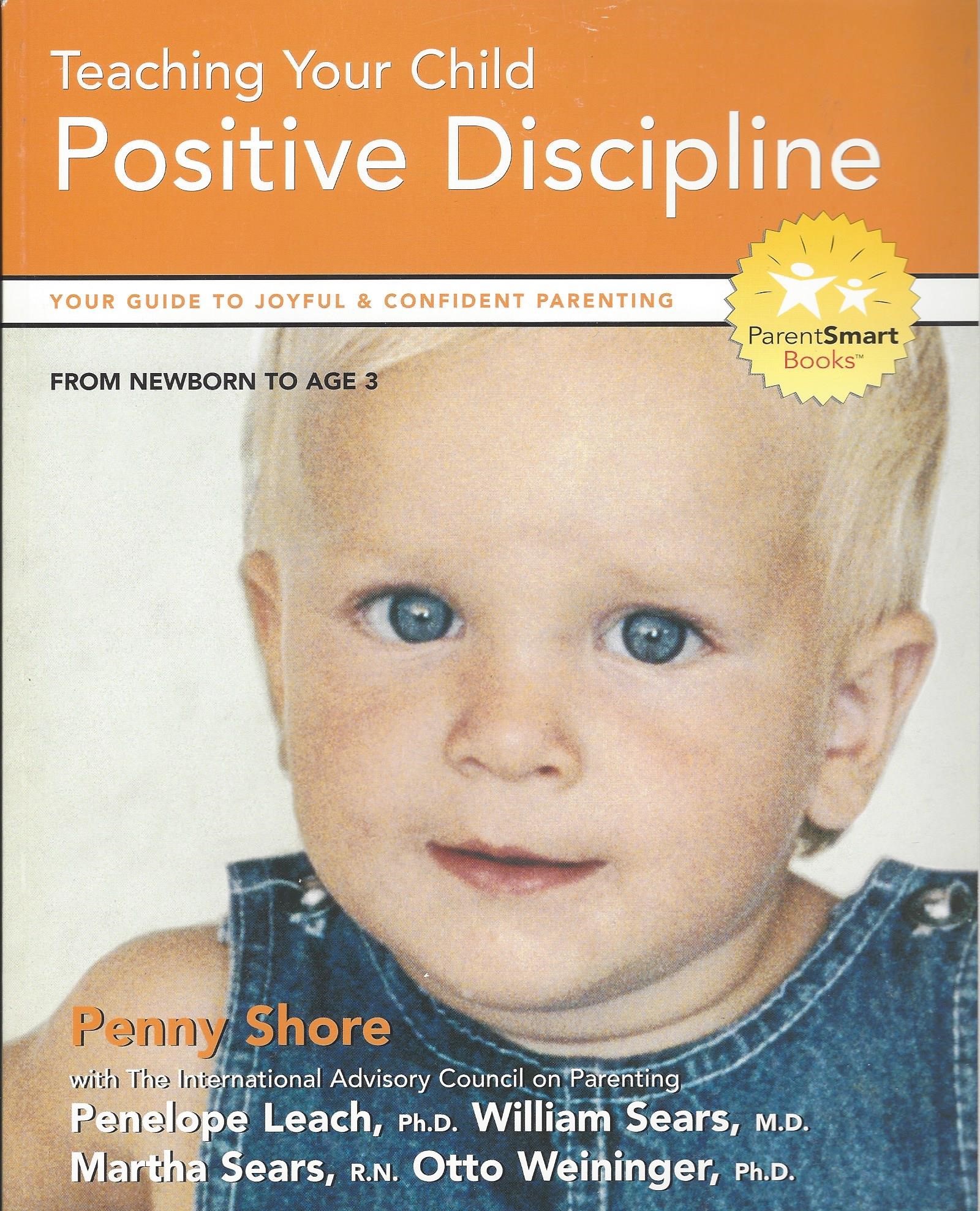 Teaching Your Child Positive Discipline
By Penny Shore with Penelope Leach, Ph.D., William Sears, M.D., Martha Sears, R.N., Otto Weininger, Ph.D.

Your Baby & Child's Emotional & Social Development
By Penny Shore with Penelope Leach, Ph.D., William Sears, M.D.,Martha Sears, R.N., Otto Weininger, Ph.D.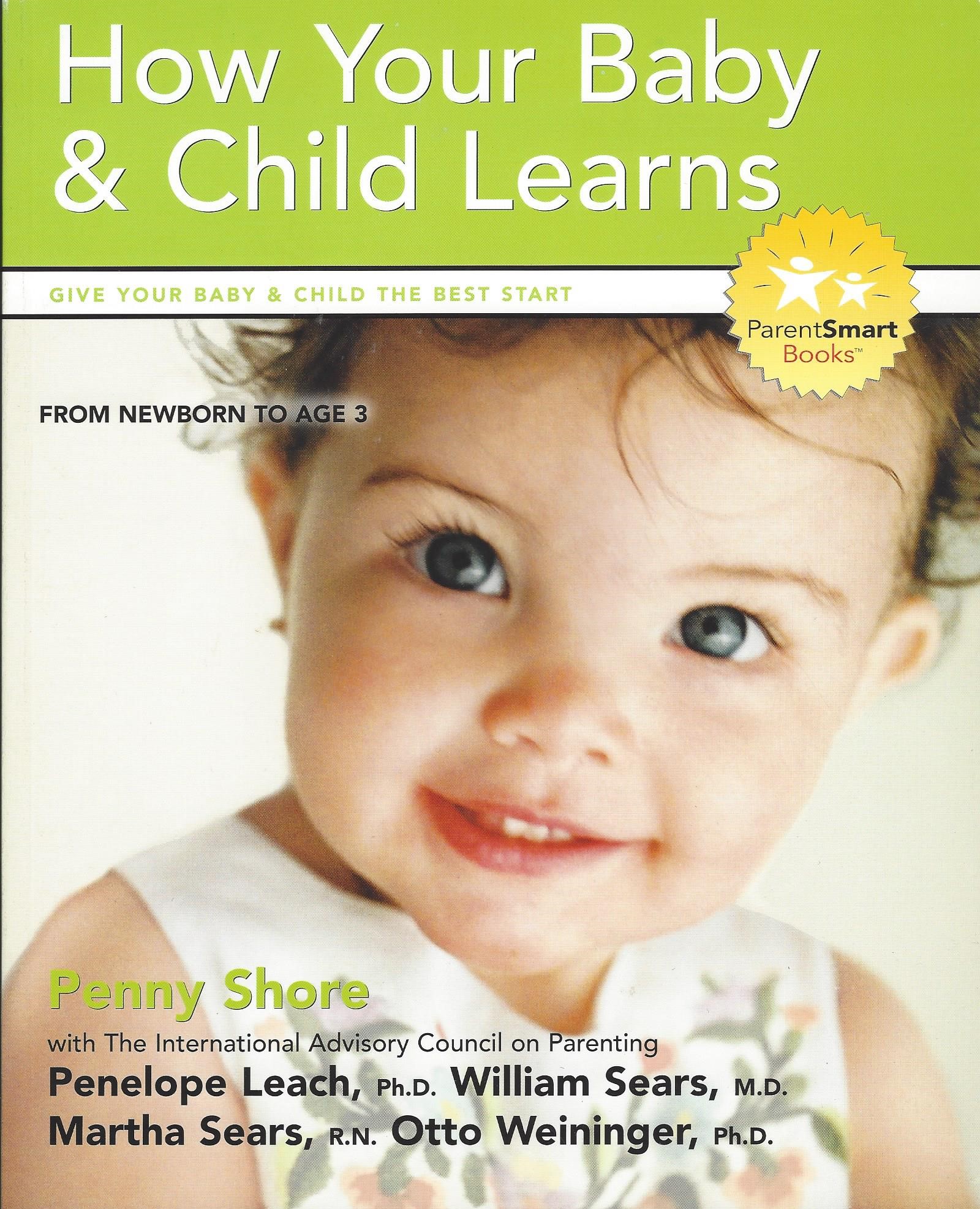 How Your Baby and Child Learns
By Penny Shore with Penelope Leach, Ph.D., William Sears, M.D., Martha Sears, R.N., Otto Weininger, Ph.D.


Joyful & Confident Parenting
By Penny Shore with Penelope Leach, Ph.D., William Sears, M.D., Martha Sears, R.N., Otto Weininger, Ph.D.
The Parent Kit Program was developed and published by Penny Shore, President of the Parent Kit Corporation and former Vice President of Product Development for Hume Publishing. Ms. Shore is an expert on the development on home study programs on a wide variety of topics, including parenting, and financial literacy, and is an advocate for effective parenting.
Ms. Shore assembled the first ever International Advisory Board on Parenting, which she Chaired. This Board included Penelope Leach, Ph.D. from England, Dr. William Sears M.D. and Martha Sears R.N. from the US, and Dr. Otto Weininger, Ph.D. from Canada. This world-class and unique Advisory Board both contributed to the content for the program and also oversaw the final content for The Parent Kit. The Parent Kit Program was sold successfully both direct-to-consumer and through corporate and government volume sales as an employee benefit. Some testimonials from organizations that purchased The Parent Kit Program are below.
Corporate Testimonials for The Parent Kit Program:
"ParentSmart Books are terrific! Every book is full of practical and reassuring advice. They should be required reading for every new parent. Highly recommended."
American Baby Magazine, New York, April 2002


"The content is just about flawless, and the approach is unique." Today's Parent Magazine, Toronto, March 2002


...."97% of the participants in the Study stated that The Parent Kit was useful in supporting their role as a parent, and 96% said they would recommend the kit to another parent."
Ontario Government/Bruce Power Corporation, The Parent Kit Outcomes Study, May 2001


"A hot new product for young families." National Post, March 1999


"The Parent Kit... helps parents give their children the right start in life." Canadian Family Physician, May 1999


"The Parent Kit is a breakthrough program to give children the right start in life." Canadian Health Newsletter, April 1999


"The Parent Kit is a valuable resource for early child development." Canadian Institute of Child Health, 1999

organization endorsements of the parent kit:
Lamaze International, Washington DC
The world's largest and most influential organization in the field of childbirth education (in North America, parents of over 2 million new babies enroll in Lamaze prenatal classes annually), Lamaze positively reviewed and approved the content of The Parent Kit. The Company received approval from The Lamaze Foundation to set up a program whereby The Parent Kit was distributed through their network.


The National Association for the Education of Young Children (NAEYC), Washington DC
This Washington based organization is the national association to support early childhood education and child care programs in the United States. They offer products to their 110,000 members through a catalogue, a newsletter and a website. The Parent Kit was positively reviewed and its contents approved by the organization for distribution.


The Washington Business Group on Health
This is an organization that reviews employee benefits and rated The Parent Kit "as one of the top five parenting benefits in the work/life sector."
Healthy Families, Healthy Companies, Issue 1, Volume 1, January 2000


Northwest Regional Educational Laboratory, Portland, Oregon
"We are impressed with the quality and content of The Parent Kit and it appears that it may provide a great support to new parents and help to optimize the development of their children."
Steffen Saifer, Director, Child and Family Program, November 13, 2001


Reading is Fundamental, Washington DC
"We are very pleased with the exceptional quality of your publications."
Margaret Monsour, Director of Programs, June 13, 2002


The Canadian Institute of Child Health (CICH), Ottawa
This is a non-profit foundation and non-government organization (NGO), with 550 NGO member organizations that deal with children's health care issues. Members include various nursing, physician and childcare organizations and the Vanier Institute of the Family. CICH approved and endorsed the content of The Parent Kit and has entered into a strategic relationship to promote it to their member organizations and to governments across Canada. CICH worked in cooperation with several provincial governments across Canada to use The Parent Kit in a variety of government-sponsored applications.
custom individual client books
This book, published in 2017 by Shore Publishing, is about Casa Loma and Prince, a white horse who decides to adventure across Canada, to celebrate Canada. It is designed for children from kindergarten to Gr. 5. There are dedicated pages to every province and territory that depict Canadian birds and animals, flowers, and landmarks. For older children, parents and teachers, the index pages introduce provincial symbols, e.g. flower, flag, animal, etc. and fun facts about each province and territory. This book was distributed in a gifting program to children in the Toronto, GTA area, as a Sesquicentennial project.
"Macie Moose Explores Canada" was completed by Shore Publishing in Fall 2018 and distributed as a philanthropic program to children's hospitals, women's shelters and community centres as a gift for the Holiday Season. The book will be available in French in 2019, for cross-Canada distribution.
It is a children's activity/storybook that gives information on Canada, to celebrate the uniqueness of the provinces and territories, the concept of maps and belonging (e.g. to family, country, and home). All interior text pages are presented in line drawing format, as an activity/colouring book for children. This moose character, Macie, is the story "guide" character to the child reader. The first part of the book is dedicated to a children's story and is delivered in the form of both text and colouring pages, one finale "maze activity" and one page with a connect-the-dots activity. The second part of the book is dedicated to fun, educational content on Canada.
Custom EventS: Program Books
Financial Education Programs
Success Over 50: Your Planning System for Financial Independence and the Good Life
In response to the graying of the Canadian work force and population, Penny Shore, former Vice President of New Product Development at Hume Publishing, developed a unique and valuable distance educational program for Canadians planning for their retirement. It was sold to corporations and governments as an employee benefit, and was a breakthrough program for Canadian organizations that revolutionized pre-retirement planning for employees and clients. She commissioned a team of Canada's top retirement specialists, tax accountants, financial planners, doctors, psychologists, investment counselors and nutritionists. Together they developed a program that covers critical topics of successful pre-retirement planning.
The Program, consisted of a 36 book module series (24 financial book modules and 12 lifestyle book modules) and audio components, researched and developed BY leading Canadian experts FOR Canadians, and was the first and only comprehensive retirement planning system produced in Canada.
Topics included:
Financial Content (Book Modules at approx. 50 pgs. each):
• The Basics: Eight Steps to Financial Security
• Making Your Money Work for You: Putting a Price Tag on Your Retirement Dreams
• The Delicate Balance Between Spending and Saving
• Forecasting, Planning and Improving Your Financial Future
• How to Deal Effectively with Banks and Financial Institutions
• Boosting Your Net Income with Effective Tax Planning
• Your Retirement Income: Pensions, RRSPs, RIFs and Annuities
• The Best and Most Secure Investments and How to Protect Them
• Money Market Funds, Stocks and Bonds: Building Your Retirement Portfolio
• Insurance: Determining Your Changing Needs
• Protecting What You Have: Survivor and Estate Planning, Legal Wills
• Your Personal Action Plan: A Long Term Strategy for Financial Independence

Lifestyle Content (Book Modules at approx. 50 pgs. each):
• A New Lifestyle: Leisure, Education, Volunteering, Second Career Opportunities
• Living Longer and Better: Practical Nutrition
• Fitness After 50: The Fundamentals and Your Lifelong Health
• Stress Management
• How to Navigate Your Way Through the Health Care and Government Maze
• Your Personal Action Plan: Putting it All Together
Health Education books and programs
Patient Education Medical Series
P. Shore, with Hume Medical, developed a medical series on chronic disease management. Each individual patient education program was designed to contain a reference book, which outlines the nature of the medical condition and the various factors which will modify its course, and a 30 minute teaching video. The book includes treatment information, leading medical expert advice, basic facts about the disease and an effective treatment program. The video is motivational and inspirational and introduces the viewer to 5-6 case studies of patients who have learned to control the condition through the various methods.
Arthritis
Medical Consultant: John A. Mills, M.D.
Topics Include:
Updates on the powerful new drugs offering relief from arthritis suffering

The critical role of rest in managing arthritis

6 key relaxation techniques to help you successfully manage chronic pain

How to avoid dangerous interactions between your arthritis medication and other drugs

The importance of nutrition and weight control

Alternative arthritis therapies—what to try and what to avoid

How to find pain control solutions that work

5 key factors to consider before you undergo joint replacement surgery

Dozens of practical changes you can make immediately to your home and workplace to significantly improve your quality of life

How to help your child cope with the pain and inconvenience of arthritis

Exercises to protect, stabilize and improve the function of your damaged joints.
Asthma
Medical Consultants: Frederick E. Hargreave, M.D., Jerry Dolovich, M.D.
Topics Include:
How to predict asthma attacks and stop them before they get started

5 easy-to-understand steps for achieving and maintaining control over asthma

What to do if you child has asthma

An action plan that could save your life when you have a sudden, severe asthma attack

How to avoid asthma on the job: 19 triggers you should know about and avoid

3 methods to help you relax during an asthma attack

How to make sure you are using your medications to produce the best results

8 careless mistakes that can be fatal to asthma patients

How to avoid asthma attacks when exercising

Travel tips for asthmatics
Diabetes
Medical Consultant: Mayer B. Davidson, M.D.
Topics Include:
3 steps to significantly reduce your risk of long term complications (large blood vessels disease, blindness, kidney failure, nerve damage)

How, by modifying your eating habits, you may control your diabetes without drugs

How to recognize and deal with diabetes emergencies (this could save your life)

The correct procedure for injecting insulin

If you smoke why you must stop

10 ways to keep your feet free from injury

4 ways exercise can help you control your diabetes

6 techniques for controlling unhealthy stress in your life

Side effects you should look for when you are on diabetes medication

Why regular monitoring of your blood sugar level can save your life
Angina and Heart Disease
Medical Consultant: E. William Hancock, M.D.
Topics Include:
One simple lifestyle change to lower cholesterol

One simple lifestyle change to lower cholesterol

7 key things everyone with heart disease should do

Remarkable new methods of diagnosing and monitoring heart disease

5-point check list to determine if you should avoid beta blockers

Why maintaining a healthy weight is so critical

Understanding "bad" cholesterol and how to minimize your intake

Keeping sexually active: guidelines to minimize your risks

10 simple steps to cut down on saturated fat without sacrificing flavour or nutrition

A complete guide to medications—from aspirin to newer drugs
High Blood Pressure
Medical Consultant: Norman M. Kaplan, M.D.
Topics Include:
If you haven't changed your blood pressure treatment lately, you may be missing out on new and improved medications now available

Why the blood pressure readings your doctor takes may be misleading—and how to get accurate readings you can count on

How to take accurate blood pressure readings at home

Why you must control your intake of salt when you have high blood pressure

One simple dietary change that may reduce your chances of getting a stroke by 26%

Why some stress may actually be good for people with high blood pressure

The 4 primary factors that result in high blood pressure—and what you can do about them

3 ways to reduce your high blood pressure medications and how to get the ones that are best for you

6 techniques for controlling unhealthy stress in your life

Side effects you should look for when you are on medication for high blood pressure

Why you may need to change your high blood pressure medication as you age

Maintain a satisfying sex life—even after you are diagnosed as having high blood pressure
Migraine & Headache
Medical Consultant: Joel R. Saper, M.D.
Topics Include:
How ordinary painkillers can complicate and even bring on migraines

One simple therapy that has been proven effective in managing migraines time and time again

12 key relaxation techniques to reduce the stress that causes migraine

When to see your doctor and how to talk about your pain

The most common migraine triggers and how to determine your personal triggers

Why biofeedback and relaxation techniques should be used together

Update on a remarkable new drug that is helping many migraine sufferers

A complete listing of the newest medications to prevent migraines before they start

Helping in the management of your child or teenager's migraine
Custom Corporate branding Books
NOTE: Each custom book is wiro-bound, full-colour, cardstock gloss cover, and approx. 128 pages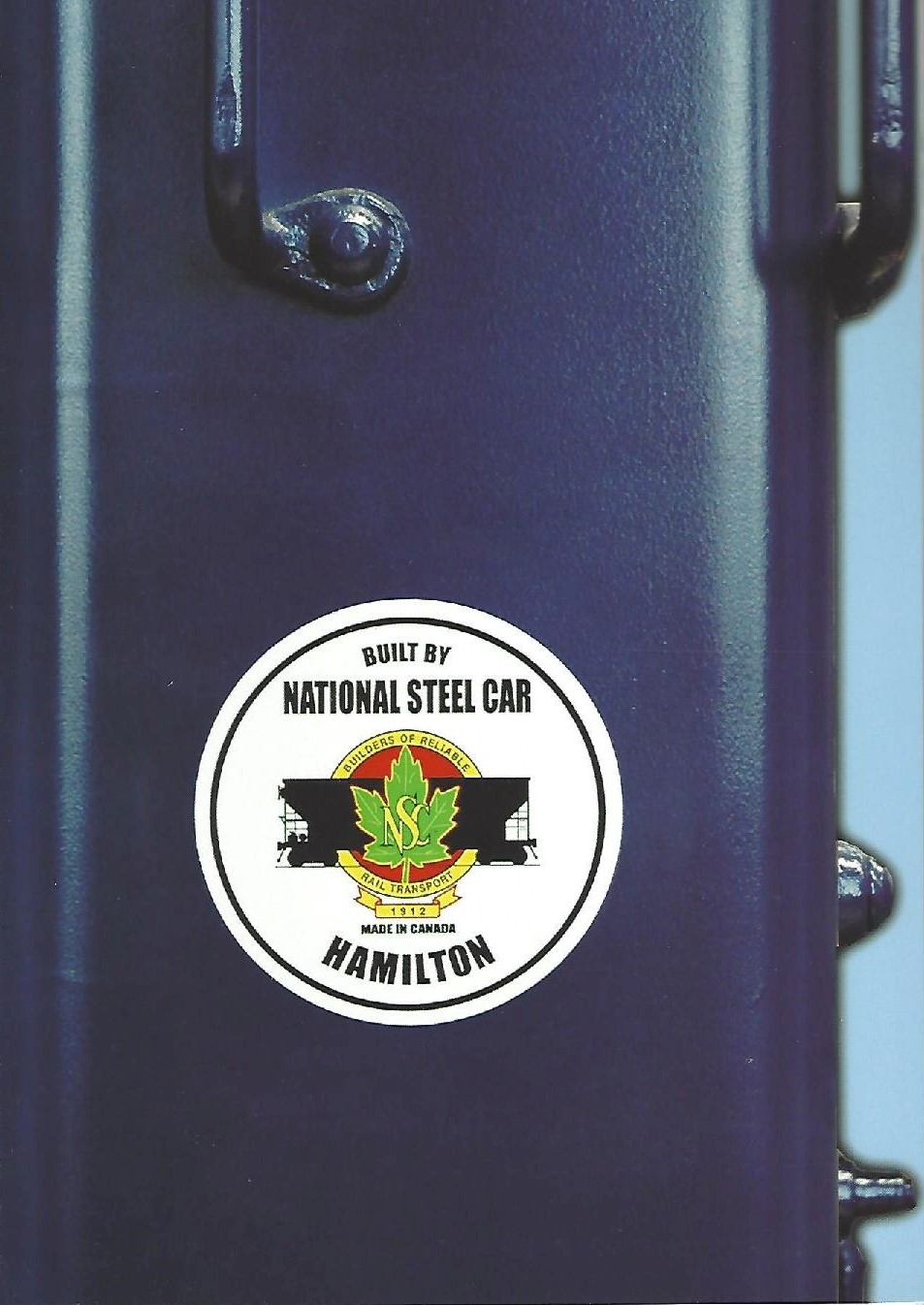 custom informational inserts for newspapeR distribution
This free-standing insert was developed by P. Shore & Associates, with Bravada Communications Inc., in 2013 for the Kidney Foundation of Canada. On March 14, 2013 "World Kidney Day" The Kidney Foundation of Canada and the Canadian Society of Nephrology distributed this special edition publication to 325,000 residences across Canada through insertion in the Globe and Mail and La Presse.
To view the entire insert, please click on the image.